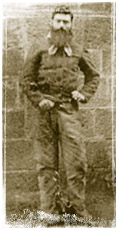 Whether your a Kelly buff, or a Kelly flop! we want to speak to you! We want your view on what you think of Ned and When someone says to the word "Ned Kelly"<! ---------- End WWWToolz Form-2-Email Code --------->

So ask yourself When someone says "Ned Kelly" to you, what jumps to your mind first? Please email the webmaster mike@kellyoutbreak.cjb.net and send your thoughts.
WHAT LEAPS TO YOUR MIND WHEN SOMEONE SAYS NED KELLY?