Kellys in print, and way to get the best for your dollar, which is good, which is bad all books carefully reviewed by Mike Lawson.

The system works quite easily, for example, say their is four helmets under the text of the book, means the book is very good as it stands for four out of a possible five in rating. I think you get my drift....

Some book scans with thanks to Brad Webb

The Kelly Hunters: Frank Clune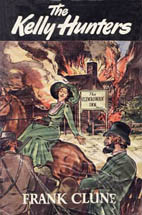 > REVIEW IN PROGRESS
Ned Kelly: George Farwell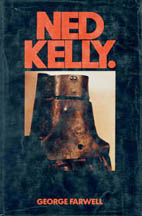 This book, sub-titled "What a Life!", is a big disappointment. Although it was published over 20 years ago, presentation is poor even for the day. The colour photos throughout book of photos from the Mick Jagger film hardly inspire. As one reviewer said, it appears Farwell saw the North East of Victoria from a fast moving car on the Hume Highway. His geography is particularly poor and Ned ends up dying in Pentridge! Since when? Although I paid $35.00 for my copy, any second-hand book shop selling for over $15.00 should be questioned. There's a lot better.


"Saint Ned", by Keith Dunstan was published in the centenary year. Perhaps for that reason, this review is overly generous but Keith's work has still not been bettered in regard to examining Ned and the tourist dollar. The first half of the book deals with the Kelly story in an accurate but brief way but really shines in the latter section. I believe the story of relic location, establishment of museums, the plethora of souvenirs available etc.. is a story within a story which should be given it's due. The production of Ned as a commodity says a lot about Australians as well and for this reason, Keiths book jumps up away from the pack. I cannot recommend it highly enough. In my opinion, it sits up there with the big 4 of "A Short Life", "Friendship", "The Kelly Outbreak" and "Illustrated History".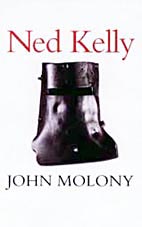 I could never really get into this book, although I finally did, and didn't enjoy it much at all, it was to "Romanticized" for my likings.....

Ned: the exhibition catalogue: Ian Jones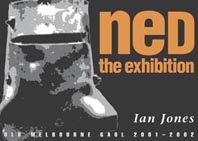 The Ned: the exhibition catalogue is one of the most authentic eccentric books I have ever read through out my Kelly reviewing career, Ian Jones has signed my copy and I am very proud of the book. Vastly through out June 2001- May 2002 you can view the artefacts in this catalogue. More on Ned: the exhibition make sure you get this one it is great.

Ned Kelly: Australian Son : Max Brown.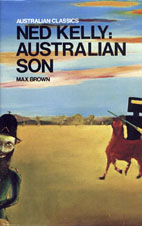 A very interesting book which I quote is very VERY pro Kelly, which is no problem to me. A top book, if you can get it at under $15 bucks, your rolling ! An authentic account of the Ned saga, with illustrations, is one excellent read to knock it back at a good price.

Ned Kelly the Authentic Illustrated History : Keith Mc Menomy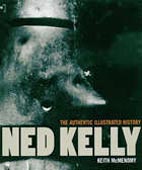 Fantastic book, the pictures are of high quality and has notes from reporters at the scene , Curnow's statement Curnow was the school teacher at Glenrowan who stopped the special police train on the 27th of June 1880.There are how ever two spelling mistakes, in the book one of them is on page vii in the preamble halfway through one of the paragraphs there is a joining word-supposed to be "Outbreak but is spelled "Oubreak" have a look. Otherwise the book is one of the best Kelly books ever written.


Kelly Country: John Mc Quilton & Brendon Kelson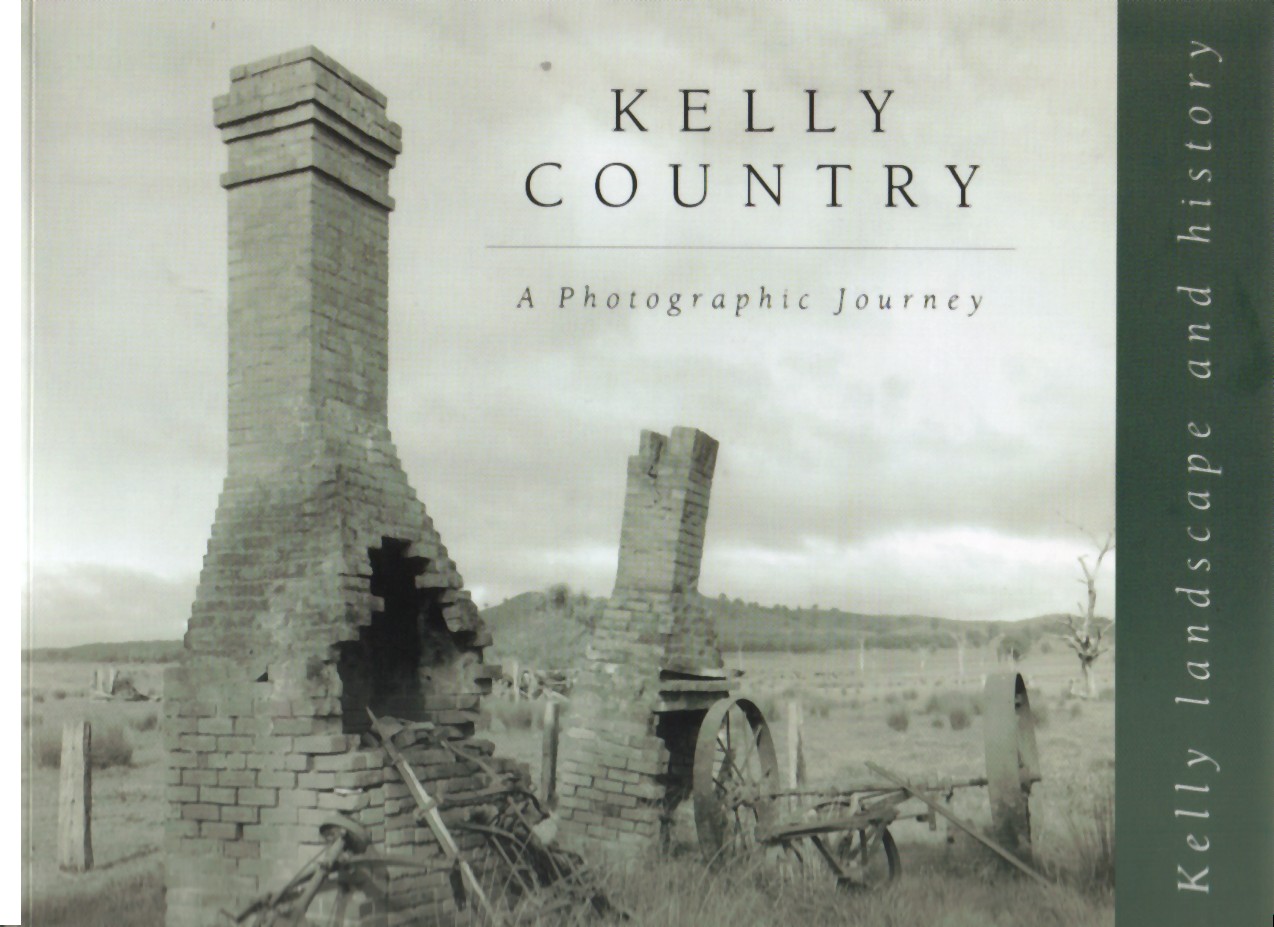 This book's writing is UNBELIEVABLE, it is so good,it has photographs,of what the Kelly items look today,it has a very in depth and correct history as you see the places where these event had taken place.This is one book I will never regret buying.

Harry Power: Tutor of Ned Kelly: Gary Dean & Kevin Passey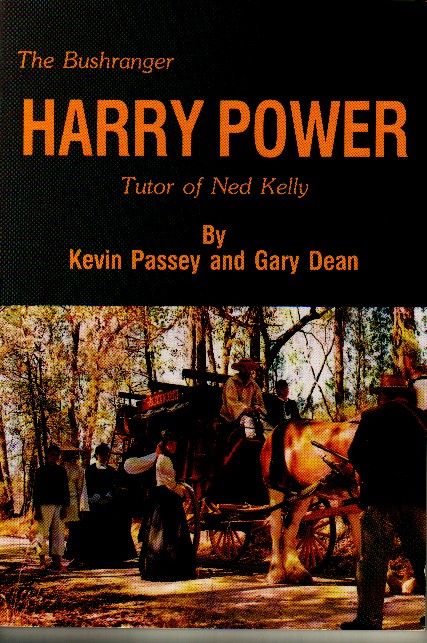 Explains the life of Harry Power the Bushranger,and how is expertise went into Ned,it deeply explains how young Kelly went with him through his daring and wild hold ups,and then to the end of his life at Swan Hill in 1891.It is a good book for those who would enjoy Harry Power and his tutoring in Kelly.

Ned Kelly: A short life: Ian Jones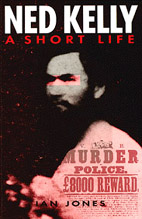 This is the ultimate Kelly book, more like the "Kelly Bible", there is no book that compares Ian Jones has had over 60 years in research, want to know the facts?; get this book!



Ned & the others: Gary Dean & Dagmar Balcarek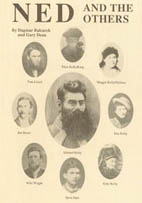 I enjoyed this book,I thought it was wonderful,it had little facts at the end of each chapter,explaining little things like,on Ned Kellys` mothers` side there was a Cody,Cody is the name of Buffalo Bill the wild west outlaw of the states,maybe be a close relation to dear lo` Ned.Anyhow I really enjoyed the book.


Ned Kelly the Larrikin years: Graham Jones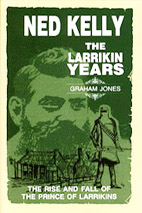 This book I got when I was 10,at Glenrowan, and I thought it was marvellous; and I still do today, it is great and a under rated book, I think Graham has done a excellent book very good book! Very educational and very exiting, an extremely good book.



Kelly Country Sketchbook: Brain Carroll
It starts all at the beginning, Wallan Wallan, and moves on as Kellys life did,from Greta to the Old Melbourne gaol, and has sketches of the places that affected Ned's life for example,the remains of the chimneys at Greta & even Kyneton court house gets it self sketched.If you get this book at a good price don't knock it back....
tars


The Inner History of the Kelly Gang: J.J Keneally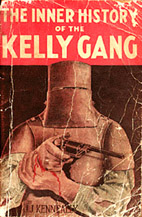 This is one of the oldest books I have. It is the grand-father of Kelly books, But it is a good read and very correct, the copy I have set me back sixty four dollars and a not wanted trip up to Canberra. But it was worth it the book is a very sufficient read and well worth it. Don't knock it back at a good price.
*** 3 stars 3/5



Ellen Kelly: Dagmar Balcarek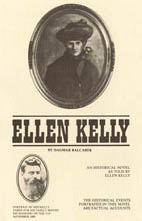 When I began reading this book,I was already interested,it pulled me and explained the life of Ellen Kelly,the Mother of Ned Kelly,and how her life went on,with and without Ned.The hard times,the good & the plainess of injustice was all at stake in this book,a great book for anyone who wants to see it through Ellen Kelly's eyes.


Whistle Man: Brain Ridden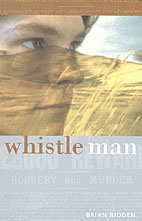 This book may be fiction,but is a well set out book,it tells the life of a Kelly Sympathiser,a young orphan named Garrett Clancy.His father died at the Eureka Stockade,leaving him a whistle which he plays at the Beechworth Imperial Pub. Garrett dangerously joins the group of sympathisers,and help the Kellys` through when they do there robberys` and so on,he is present at the siege of Glenrowan,I was thinking it would be like Careys,but it was fantastic,well worth it....



True History of the Kelly gang: Peter Carey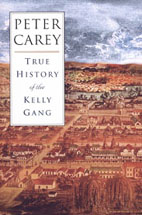 This book is a shocker , the thing that makes my blood boil is the fact that it is called the "TRUE" history of the Kelly Gang, and people read this who know nothing of the Kelly Gang and think, oh his father did wear a dress and Dan & Steve were cross dressers.....I can not stand this book. I put a half rating so people wouldn't think I forgot to rate this book, I wouldn't use it to hold up a wonky computer desk. I only added a review so people don't think I forgot to rate it!!